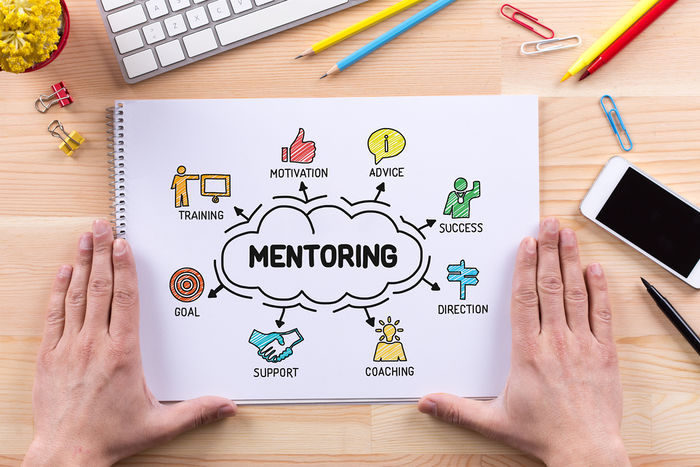 According to Deniss Moberg and Manuel Velasquez, a mentor should fulfill three basic roles, being a supportive helper in the client's development, a teacher who manages the process of acquiring knowledge and a model to follow, sharing with the mentor a person's own life wisdom and experience. What does it look in practice?
One of the definitions of mentoring is it's a partnership relationship between the master and the student, focused on discovering and developing the student's potential. The purpose of this relationship is to gain new knowledge, get to know yourself, develop professional self-awareness and choose the proper path of self-realization by the student. According to Kathy Lacey, "the mentor offers emotional and psychological help, provides direct support in matters of career and professional development, it's a model to follow. A mentor oversees someone else's professional development by teaching, advising, providing support, protecting, promoting or patronizing."
What are the benefits of mentoring?
The main effects of the mentoring process are:
Acquiring and developing professional skills
Developing new competences
Increasing knowledge about your strengths and weaknesses
Developing practical know-how and professional intuition (Lewis, 2000)

Increasing your chance of promotion and a higher salary (Murray, 2001; Engström, 2002)
"Mentoring helps and supports people in directing their own learning so that they can realize their full potential, develop skills, improve results, become what they want to become. (…) Mentoring is a protective relationship in which there can be science and experimentation (…) where the results are measured by acquired competences rather than processed material "(Clutterbuck, 2014).
Literature:
D. J. Moberg, M. Velasquez, The Ethics of Mentoring, "Business Ethics Quarterly", 14 (1), 2004
Kathy Lacey, Making Mentoring Happen: A Simple and Effective Guide to Implementing a Successful Mentoring Program, Allen & Unwin, 2000
Gareth Lewis, Mentoring Manager, Londyn: Prentice Hall, 2000
M. Murray, Beyond the Myths and Magic of Mentoring, San Francisco: Jossey-Bass, 2001
T. Engström, Knowledge Enabling Through Mentoring in Norway, The European Mentoring & Coaching Conference, 2002
David Clutterbuck, Everyone Needs a Mentor, McGraw-Hill Education, 2014